Cost & performance software for telecom companies worldwide
Thanks to our ability to handle the extreme complexity of network costing, LRIC (Long Run Incremental Costs) and other telecom-specific challenges, CostPerform has become the current market leader in telecom costing. Today, more than 20 telecom companies use CostPerform for regulatory and business economic purposes.
The Telecom sector sets additional requirements to cost management. There is an evolving need for cost management that can be grouped around three different themes: Pricing, Efficiency and Regulation. In Telecom several cost standards need to be calculated. For example, Fully Allocated Cost (FAC), Long Run (Average) Incremental Cost (LR(A)IC), Pure-(LR(A)IC) plus Markup and Stand-alone Cost (SAC).
Three unique features especially for Telecom
The Telecom sector is known for their different requirements to costing because the companies are complex. That is why the sector requires complex cost models. CostPerform allows for these areas of additional requirements. First, CostPerform offers great flexibility in modelling. Our software offers a multi-layered model. In telecom cost models usually, 10 to 20 layers are used, much more than the 3 layers our competitors have. Second, LRIC, SAC and MC are integrated modules in the software, on top of the FAC Model. Last but not least, we offer loads of reports and graphical options of analysis, for example, dashboards, graphical navigation, roll-up reports, OLAP cubes, whiteboards and many more.
Telecom companies who found answers with CostPerform
The Dutch incumbent telephone operator, KPN, has around eight million customers. KPN uses CostPerform for their regulatory reporting to the telecom authority. The software is integrated into a costing department. They prepare a model that is audited by an external auditor. TOT Public Company Limited, a Telecom company located in Thailand, needed CostPerform to advise the National Broadcasting and Telecommunications Commission on the correct cost per unit of land-line products. TOT used the Long Run Incremental Cost approach for that purpose, a feature that you can only find in the CostPerform software.
How CostPerform helps


telecom companies
CostPerform can handle complex short-term and long-term calculations
Design your own Long Run Incremental Cost method with the software
Because of the flexibility of the software, you can make a multi-layered model
With CostPerform you can make lots of different reports to show the analysis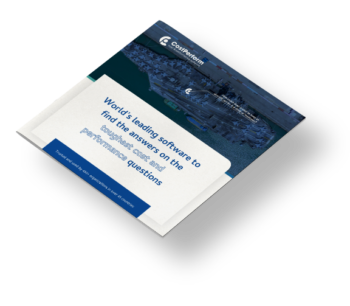 Discover what CostPerform can do for your organization