Technology Business Management at the Small Business Administration
The Office of Management and Budget (OMB) is encouraging agencies to adopt Technology Business Management (TBM) strategies by 2022. While some agencies are just beginning to take tentative steps to initiate TBM projects, the Small Business Administration (SBA) is a shining example of one agency further along in its implementation and sustainment journey.
The SBA TBM program began two years ago, primarily to address the OMB directive to adopt TBM as the standard taxonomy and reporting structure for Capital Planning and Investment Control (CPIC). However, the Chief Information Officer (CIO) and Chief Financial Officer (CFO) quickly recognized that TBM implementation also provided important opportunities beyond mere compliance. TBM offered the SBA an ability to enhance the transparency of the agency's IT spending, gain visibility into the demand from customers and the cost to serve them, and ultimately optimize the level of enterprise IT spending to support key mission goals and objectives. The SBA selected CostPerform's Technology Business Management software as its TBM solution and utilized an activity-based costing (ABC) approach to provide program offices and support functions the capability to perform cost management, analysis, and reporting.
Running IT like a business
The TBM implementation team benefited from the strong sponsorship of both Maria Roat, SBA's CIO and program champion, and Tim Gribben, SBA's former CFO. These executive leaders worked diligently to inform other key SBA stakeholders about the value and benefits of TBM, ensuring this project's success. Both share the vision of "running IT like a business"; gaining insights to differentiate what it costs to "run" versus "change" the SBA business.
To attain the vision, the TBM implementation team designed and deployed a CostPerform solution that connects plan, budget, and actual data across the TBM taxonomy. But the SBA is not only looking at the past or present, they specifically want to extend the TBM outcomes to the future state of the business. Using forecasting methods to determine expected future performance and cost is a desired and achievable outcome. The flexibility of CostPerform allows the SBA to incorporate mission goals and expand its models beyond TBM baselines.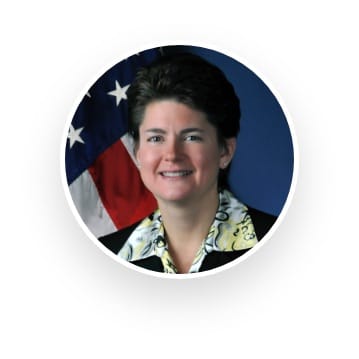 "CostPerform allows us to comply with OMB directives, and gives us the flexibility and information we need to optimize IT spending across the agency."
– Maria Roat, SBA's CIO and program champion
Do you want to know what CostPerform can do for you?
Fill out our contact form, and we will reach out to you.
[gravityform id=1 title=false description=false ajax=true tabindex=49]